Membership Benefits
Renew now to keep your benefits active.

The Academy for Sports Dentistry was founded in 1983 in San Antonio, Texas, as a forum for dentists, physicians, trainers, coaches, dental technicians, and educators interested in exchanging ideas related to Sports Dentistry and the dental needs of athletes at risk to sports' injuries.

Activities include the collection and dissemination of information on dental athletic injuries and the encouragement of research on the prevention of dental injuries to athletes.

Membership benefits include:

Annual Symposium
As a member of the ASD you will receive reduced rates for the ASD Annual Symposium. On average 14-21 continuing education hours are provided at the annual symposium.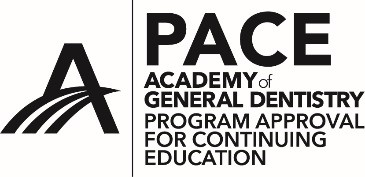 Academy for Sports Dentistry is designated as an Approved PACE Program Provider by the Academy of General Dentistry. The formal continuing education programs of this program provider are accepted by AGD for Fellowship, Mastership and member maintenance credit. Approval does not imply acceptance by a state or provincial board of dentistry or AGD endorsement. The current term of approval extends from 4/1/2022 to 3/31/2026. Provider ID#211120
The Academy also has approval as a continuing education provider for Certified Athletic Trainers by the Board of Certification (BOC). 
Publications

The Academy for Sports Dentistry Newsletter published online six times per year.
Journal: Dental Traumatology, online access to six issues per year is included with ASD membership Subscription Value $995.00 annually 
ASD Position Statements available on the ASD website
Sports Dentistry Bibliography available on the ASD website
Access to published Statistics on Sports-related Orofacial Trauma



 ASD Website

Provides quick access to information on meetings, activities and services.
Members only section which includes the ASD directory and other relevant information.



Networking opportunities

Include network with current team dentist from high schools to professional teams and leaders in sports dentistry education and research.
ASD Power Point Presentation
The Academy for Sports Dentistry Power Point presentation includes 230 slides and script. The Power Point presentation is only available for purchase by members of the Academy.
Emergency Treatment of Athletic Dental Injuries
ASD Members receive reduced rates for the ASD Emergency Treatment for Athletic Dental Injuries cards.
Offering a Fellowship Program encourages Continuing Education and research in areas that are pertinent to sports dentistry.
ASD's membership year is July 1 – June 30. All new membership applications completed after February 1 will be pro-rated at 50% and will be good through June 30. You will receive an email to renew at the full membership rate which will be valid through June 30 of the next membership year.

Types of Membership and Fees:
Dentist - $210 per year
ATC & Dental Auxiliaries - $120 per year
Dental Student - $50 per year
Click the Join Now link below to complete the new membership application. 
Sports Dentistry is an opportunity for community involvement and provides strong practice building opportunities as with membership in any organization you will receive more benefits by becoming actively involved, serving on committees, etc.
We are making a number of exciting changes to our website and membership services. Please make sure that the ASD office has your correct email address so we can keep you up to date on these changes.